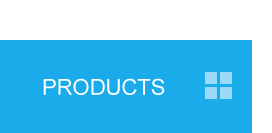 China Kings Resources Group Co.,Ltd.
Add: Room 2301, South Building, Anno Domini Mansion, No. 8 Qiushi Road, Hangzhou City, Zhejiang Province, PRC
Zip code: 310013
Office Tel: +86-571-88380819
Sales Department Tel: +86-571-81387099

About us
China Kings Resources Group Co., Ltd. is an industrial group specializing in the investment and development of fluorite mine, a national strategic resource, and the deep processing of downstream fluorine chemicals and fluorine-containing lithium battery materials. The company was established in 2001 and was listed on the main board of Shanghai Stock Exchange on May 3, 2017 (Stock code.603505), with three business segments: Resources, Fluorine chemicals and New energy.
Headquartered in Hangzhou, the listed company has 17 wholly-owned or holding subsidiaries, mainly located in Zhejiang, Anhui, Jiangxi and Inner Mongolia Autonomous Region. At present, the company has about 27 million tons of single fluorite resources, and 130 million tons of associated fluorite resources developed in cooperation with Bao Gang United Steel. It is a leading enterprise in fluorite resources reserves, mining, production and processing scale in China, and also the first listed company in non-metallic mineral mining and dressing industry in China.
Resources are king and technology is paramount. The company adheres to the core values of "Doing good and benefiting together" and implements the two-wing drive strategy of "Resources+Technology". The company has 8 single fluorite mines and several national-level green mines. It is an industry standard revision unit of Fluorite and a national mine comprehensive utilization demonstration unit. It has formed a unique "New green mining development model-China Kings model" in terms of resource selection, and realized that"Invaluable assets are still with lucid waters and lush mountains". The company and Inner Mongolia Bao Tou Steel Union Co.,Ltd. set up two joint ventures in Baotou to engage in mineral processing and fluorine chemical business of associated fluorite ore respectively. On the one hand, the associated fluorite resources that have been sleeping for many years in Baiyun Obo Mine were extracted from the tailings of rare earth and iron to realize comprehensive utilization of resources; On the other hand, the company uses the proprietary technology of "preparing hydrofluoric acid from low-grade fluorite fine powder" to enter the downstream fluorine chemical industry in the way of "integration of selection and chemical" and build a project with an annual output of 300,000 tons of hydrofluoric acid, which is the world-leading scale.
As a leading enterprise in fluorite industry, the company uses the leading mineral processing technology to expand horizontally into the lithium extraction industry. At present, the company has the proprietary technology of extracting lithium from lepidolite and spodumene, especially the advanced proprietary technology in the mineral processing of lepidolite and spodumene, which are difficult to separate. In October, 2022, the company built a lithium extraction project from tailings in Yichun, Jiangxi and extracted lepidolite concentrate from waste lithium-bearing fine mud. The project has an annual treatment of 1 million tons of tailings and an annual output of 108,000 tons of lepidolite concentrate.
The company attaches great importance to technological innovation and personnel training. The company has obtained and reported more than 200 patents, and many subsidiaries under its name are national high-tech enterprises; The group reserves and introduces a large number of high-end talents in new energy, new materials, fine fluorine chemicals and intelligent manufacturing.
The landing of these investment projects indicates that the company has realized the extension from the single fluorite resource mining business to the fine fluorine chemical industry and strategic emerging materials in the downstream of the industrial chain, and at the same time, it has horizontally expanded to the mineral processing and utilization of other strategic minerals, forming a complete industrial chain layout of "Resources-Fluorine chemical deep processing-New energy materials".
In addition, as a listed company on the A-share main board, the company is in the forefront in information disclosure, investor relations, investor protection, standardized operation and social responsibility. In recent years, nearly ten cases have been selected as excellent or best practice cases in Shanghai Stock Exchange, The Listed Company Association of Zhejiang and China Association for Public Companies.